Audio Support are UK experts in Apple's Logic Software.
Since 2005 we have been delivering the highest quality tuition and support. We can either travel to you or help you over the phone. Read more about these options below:
This is a popular option for Logic users who have specific questions about a particular aspect of Logic. Teamviewer, Zoho Assist, Skype and other remote desktop software provide an efficient and easy-to-use learning platform. You and your tutor can talk over the phone whilst using the remote desktop software to share your Logic screen.
If you have a few quick questions about Logic or your location makes onsite tuition impractical then phone tuition is the ideal option.
How it works:
Make a booking and choose your preferred date and time
Your Logic tutor calls you back and sets up screen sharing
The technician talks you through the solution
You get back to enjoying your music
Phone booking options:
2x 1-hour call – £90           10% discount
3x 1-hour call – £120         20% discount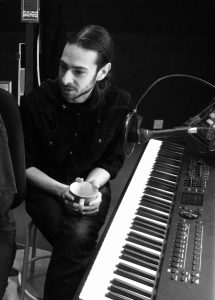 Whatever your current level of Logic experience our tutors have the expertise to help you make progress. For example we offer:
'Getting Started' tuition
Tailor-made sessions to help you make a flying start with Logic. We'll help you get everything set up correctly and go through the basics of the program. Then we'll cover the specific skills you need to make the kind of music you've always wanted to.
'Next Level' tuition session
Ideal for existing Logic users who want to learn something new. We'll help you get to grips with any aspect of the program or music production in general. Common requests include mixing techniques, recording techniques, and using virtual instruments/effects to achieve specific sounds.
How it works
Make a booking and choose your prefered date and time
Receive confirmation by email and a phone call from your tutor.
Your Logic tutor travels to you
Enjoy making music with Logic and learning new skills
Onsite booking options:
Full day – £250
Half day – £135